Here is the list of business-related books that I have written. There Will Be More To Come!
Please allow me to keep you up-to-date with any changes!
Click Here and I'll keep you posted!




Thanks!
§«¤»¥«¤»§«¤»¥«¤»§«¤»¥«¤»§«¤»¥«¤»§«¤»¥«¤»§
A HANDBOOK FOR SURVIVAL IN THE NINETIES
(AS WELL AS THE NEW CENTURY):
A collection of writings on various subjects to help every man or woman survive in a rapidly changing,
uncertain world... after the easy living and prosperity of the seventies and eighties.

An introductory look at the concepts of success, motivation, attitude, goal setting and stress.
Shows how to make "heaps" of MONEY (if that's what you really want out of life) with the
right mindset and by following your passions - the deepest desires of the heart.
*** "Written in a simple style to help the 'every person' make the most of themselves and
their lives easier. It takes an introductory look at what motivates us and how to
set goals...to find our true purpose for being on this planet. Also how to handle the
stresses life throws at us. I found it very helpful for my own life."
- Birgitta, Minerva Press (UK)
A Handbook for Survival in the 90's
Available in Soft Cover and E-Book Versions
Click Here to Order Now
CLBCLBCLBCLBCLB
HOW TO MAKE A MILLION
Craig Lock has worked in the field of personal finance
for over twenty years in various countries.
The "simple secrets" on how to achieve financial independence, to make the most
of your gifts and achieve wealth. Summaries of the work of the "great" writers on
the subject of personal success who have achieved great riches.
HOW TO MAKE A MILLION. I've been intensely studying this subject
for the past five years. A look at the basic principles essential for success
(as well as material wealth) in today's competitive and ever-faster changing world.

Not that I've made my million... at least, not yet!
How to Make a Million
Electronic Edition
Click Here to Order Now
CLBCLBCLBCLBCLB
HOW TO MAKE AND MASTER MONEY
A "wacky" look at money and how to make the most of it. Written in sections, from the
"ordinary" person to the serious investor, covering the principles of good money management
skills and how to apply them (no matter in which country you may live). About 220 pages.
How to Make and Master Money
Electronic Edition
Click Here to Order Now
CLBCLBCLBCLBCLB
Coming Soon!
THE WINNING EDGE
A detailed look at the psychology of winning in sport based on my passion for this field.
This work is divided into four sections: from introductory principles for the absolute beginner
to the 'pro'. About 400 pages long. "Dare To Win" starts with the premise that we all
aspire to great things. But for some reason many of us aren't getting what we want.
Why not? Is it the fear? Can we dare to try anyway?
In this book, you'll learn to stop limiting your expectations; affirm your own
worth as a human being; find and focus on your true purpose in life and
unleash the "I Will" power that can take you straight to the top.
Do you dare?
Put in your orders early!
The Winning Edge
Electronic Edition
Click Here to Order Now
CLBCLBCLBCLBCLB
To Read My FREE Business Reports, Click Here.
§«¤»¥«¤»§«¤»¥«¤»§«¤»¥«¤»§«¤»¥«¤»§«¤»¥«¤»§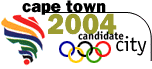 §«¤»¥«¤»§«¤»¥«¤»§«¤»¥«¤»§«¤»¥«¤»§«¤»¥«¤»§
§«¤»¥«¤»§«¤»¥«¤»§«¤»¥«¤»§«¤»¥«¤»§«¤»¥«¤»§